Goyahkla (Geronimo) was born to the Bedonkohe band of the Apache, near Turkey Creek, a tributary of the Gila River in the modern-day state of New Mexico, then part of Mexico, but which his family considered Bedonkohe land. His grandfather (Mako) had been chief of the Bedonkohe Apache. He had three brothers and four sisters.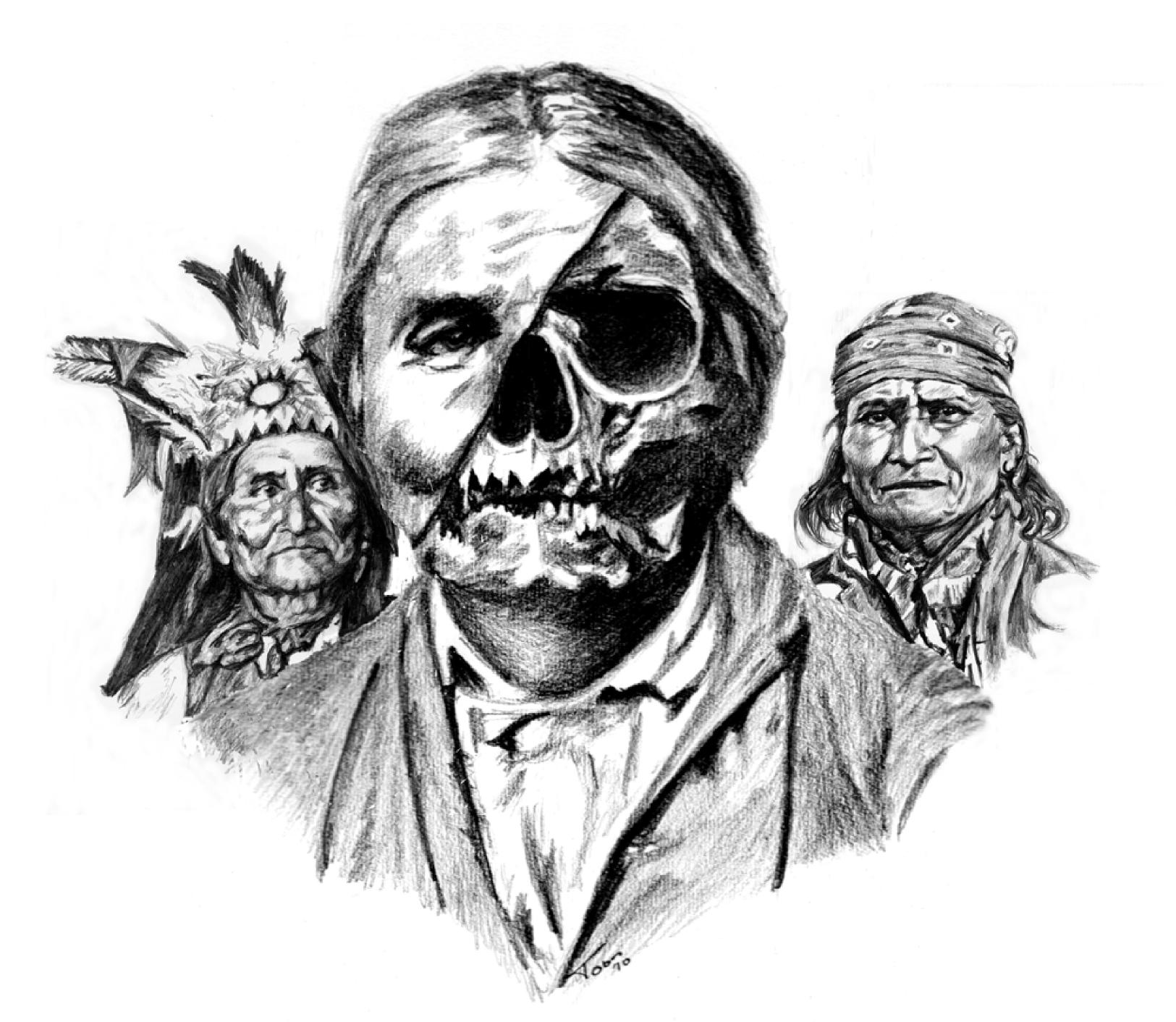 "Curst be he that moves my bones"
William Shakespeare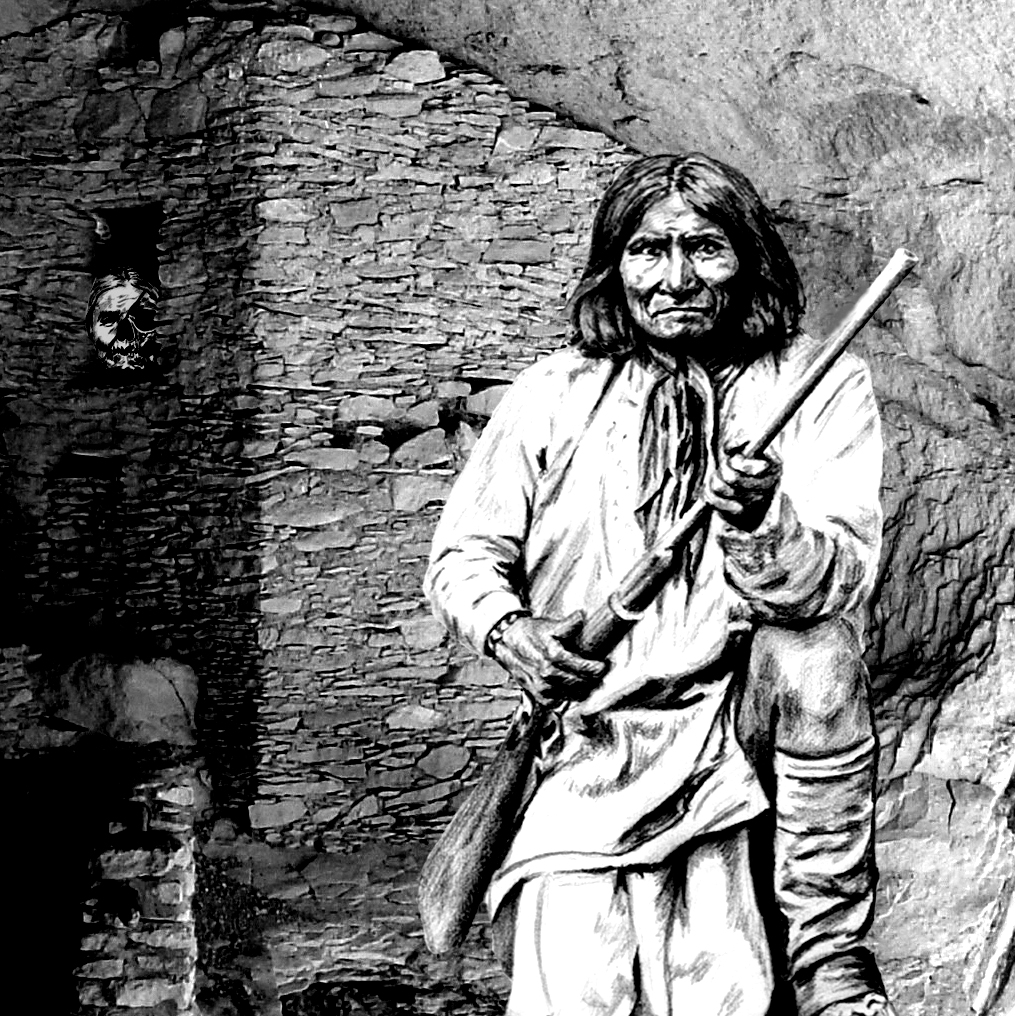 Six members of the Yale secret society of Skull and Bones, including Prescott Bush, served as Army volunteers at Fort Sill during World War I. It has been claimed by various parties that they stole Geronimo's skull, some bones, and other items, including Geronimo's prized silver bridle, from the Apache Indian Prisoner of War Cemetery at Fort Sill, Oklahoma. Alexandra Robbins says this is one of the more plausible items said to be in the organization's Tomb.
In 1986, former San Carlos Apache Chairman Ned Anderson received an anonymous letter with a photograph and a copy of a log book claiming that Skull & Bones held the skull. He met with Skull & Bones officials about the rumor; the group's attorney, Endicott P. Davidson, denied that the group held the skull, and said that the 1918 ledger saying otherwise was a hoax. The group offered Anderson a glass case containing what appeared to be the skull of a child, but Anderson refused it. In 2006, Marc Wortman discovered a 1918 letter from Skull & Bones member Winter Mead to F. Trubee Davison that claimed the theft:
The skull of the worthy Geronimo the Terrible, exhumed from its tomb at Fort Sill by your club... is now safe inside the tomb and bone together with his well worn femurs, bit and saddle horn.
The second "tomb" references is the building of Yale University's Skull and Bones society.
( Wikipedia)